Profile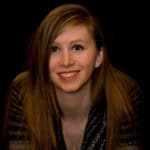 Katherine Davies
Gutted im out, but still here for the chat this afternoon :) P.s. I cannot answer any more questions - it wont let me!!
My CV
Education

Horndean Technology College 1998-2003; Havant College 2003-2005

Qualifications

University of Portsmouth; BSc Forensic Biology and Biochemistry

Work History

Birdworld and Staunton Country Park. I have also run my own acrobatics club since 2005

Current Job

PhD Student in Forensic Entomology

Employer
My Work:

Researching how we can use flies to determine time since death more effectively

Read more

I am a PhD student, so my 'job' is to carry out research into how we can improve time-since-death (TSD) estimates using fly pupae (the metamorphosis or chrysalis stage) stage. At present, this stage is viewed as a 'black box', and are often missed at crime scenes, yet they can provide a wealth of information about when the body was placed at the scene. I look at aspects of morphology and gene expression to help determine the age of pupae more accuratly than carried out at present, which can then be used to determine TSD more accurately in court. The image below shows my collection site for wild flies – working with nature does have its perks, sitting out in the sun catching flies!

My Typical Day:

Sitting at a microscope looking at fly pupae, helping undergraduate students, extracting some DNA, writing my thesis or papers…

Read more

My days are very varied and long! My PhD has many aspects, so I can be looking at morphology down a microscope, extracting DNA or measuring gene expression. I also have to write up all my findings as a 40,000 word thesis, and publish my work so I spend lots of time writing too. One of my favourite aspects of work is helping university students (undergraduates) in practical classes, and with their final year research projects. This image shows part of the fly lifecycle, from eggs (top) to maggots (left) and a pupa in its puparium/case (right). This hatches into an adult fly after about 11-14 days.
In the evenings, I coach acrobatics (gymnastics) at my own club – so I rarely get a rest!

What I'd do with the prize money:

Forensic Biology Bootcamp

Read more

I plan to organise a forensic biology bootcamp, which will involve students from local schools coming to the university to learn about 'the real CSI'and solve a mock investigation. Students will learn how to examine a crime scene and take samples of various types, including insects, hairs, fibres and DNA. Back in the lab, students can examine the evidence and piece together the crime scene that has been set. A presentation of their findings will finish off the 2-day event. Shown here is the crime scene house, and two students kitted up collecting evidence.
My Interview

How would you describe yourself in 3 words?

Determined, active, passionate

Were you ever in trouble at school?

No, I was a bit of a goody-two-shoes.

Who is your favourite singer or band?

Hmmm, at the moment probably Hurts, but like Red Hot Chili Peppers, Laura Marling and anything rock/metal/folk

What is the most fun thing you've done?

Skiing! I'm completely addicted since starting 4 years ago. I love the adrenalin rush of zooming down fresh snow.

If you had 3 wishes for yourself what would they be? - be honest!

1. Finish my PhD 2. Own a house in Chamonix so I could ski when I wanted to 3. Live a long happy life!

Tell us a joke.

Why did the dinosaur cross the road? Chickens had not evolved yet! Mind you neither had roads. Sorry, I'm no good at jokes.
My profile link:
https://ias.im/u.6896
---
---